About
Orein Arts is a not-for-profit arts organization, based in Upstate NY, with a mission to reunite the sistered vocations of the creative life and the spiritual life for a deeper encounter with beauty. Our core offering is short-term creative arts residencies within monastic communities.
︎︎

My time at Orein was magical. Even as someone raised outside the Christian / Catholic tradition, I was taken in by the contemplative environment, ritual, and quiet kindness of the brothers, and found it impacted my creative process in unexpected and powerful ways.
—Adam R., Writer
---
Vision & Values
---
We believe a spiritual relationship to our creativity and a creative relationship to our spirituality is essential for the full realization of our identity. We exist to help nurture and refresh this relationship from the inside, engaging in various initiatives that allow art and spirit to touch, upholding values of beauty, creativity, contemplation, and community.
The foundational vision of Orein Arts is manifest in the Gospel account of the Visitation— Mary goes to visit her cousin Elizabeth; both pregnant. And "when Elizabeth heard Mary's greeting, the baby leaped in her womb… for joy." (Lk 1:40,44 NIV). This encounter reveals the artistic vocation: one bears the miracle of creativity to another; life leaps for joy as it recognizes something new in the ordinary. The name Orein comes from the Greek word for "hill country" in Luke's account— the place of encounter. From this place of encounter we envision a world that is a more communal, creative, and beautiful place.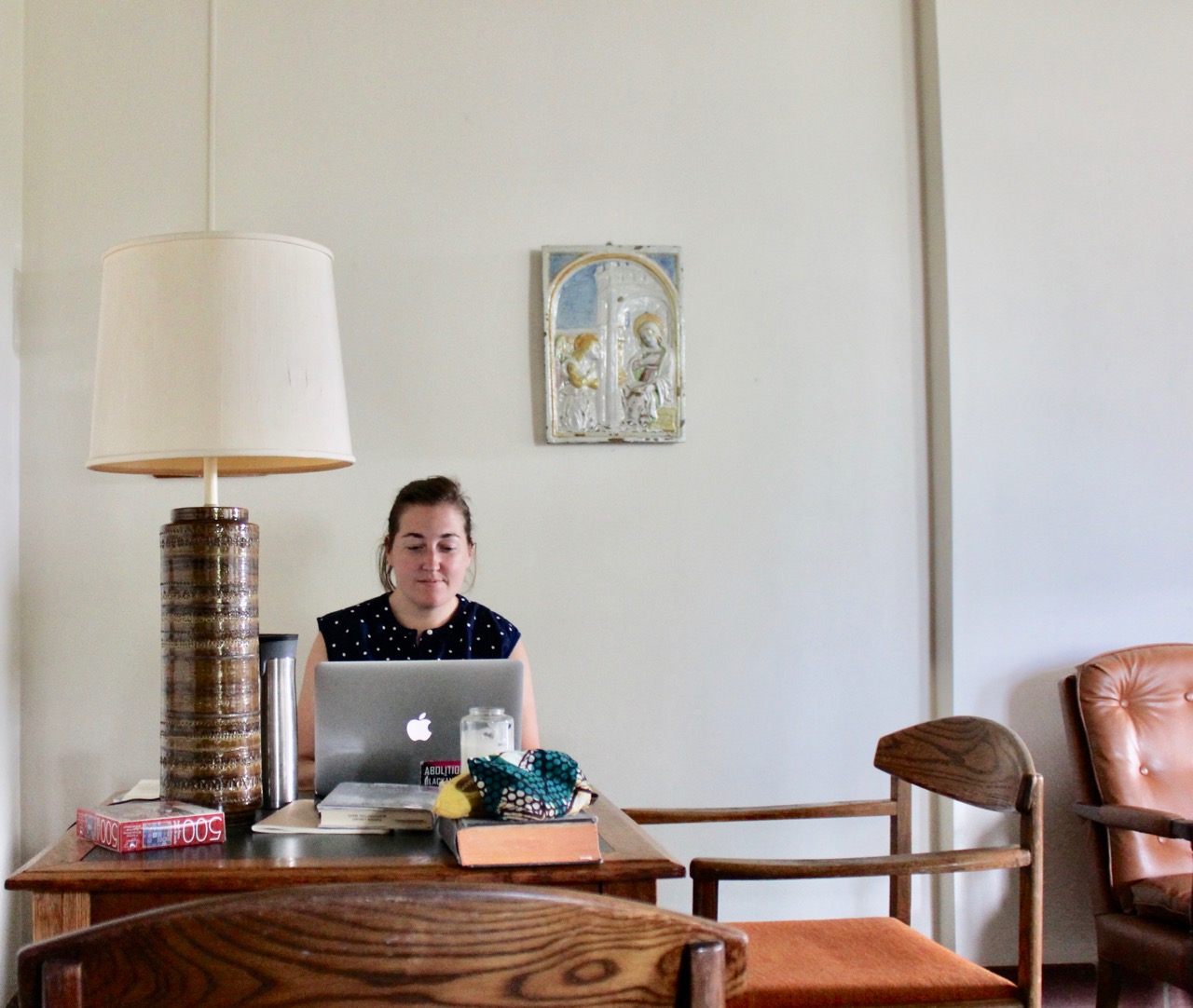 ---
Team
---
We are a small but growing organization with two part-time staff, a group of volunteers, and a team of advisors.
Founder/Director—
Nick Maione
Residency Coordinator—
Tia Shearer Bassett
Advisors—
Paul Anel
Dara Barrois/Dixon
David Bernstein
Stephen Blackmer
Br. Bruno
Zac Chastain
Laura Cortese
Sue Knight
John Sieracki
Isaac Slater
John Straus
Jep Streit

---
Support
---
Head to our
Support Us
page or make a direct donation to our account
here.